Mimi's Mission is a 501c3 Non-Profit Organization that relies on the generous donations from business and residents to help give Downriver working families in need a hand up, not a hand out. In recent years, the focus of Mimi's Mission has been primarily to help families in our community with children with special needs or disabilities. Thank you for your continued support of our mission: Taking the community under our wings!
FEATURED SPONSORS
Scott Bergeron and Don Lorincz along with Eric Sloan raised over $30,000 for Mimi's Mission in December of 2020! This will go to making sure our children with autism get the items they need to be their best.
Scott Bergeron
Sloan Environmental Services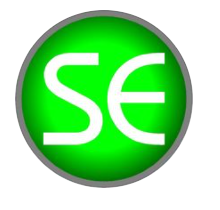 Sloan Environmental Services, Inc. provides Asbestos, Mold and Lead abatement. Sloan Environmental was founded in May of 2014 by Eric Sloan. Sloan Environmental specializes in Asbestos, mold and lead abatement. SESI also can provide concrete grinding and polishing. Sloan Environmental has a very experienced and dedicated staff that focus on the environment, safety and getting the job done right and on schedule the first time.
The Gores Foundation
Side Street Signs
Thank you for your interest in becoming a Mimi's Mission sponsor!
Please complete the form below and we will get back to you as soon as possible.